The rising cost of labor, frequent employee turnover, and the demand for increased production speed are driving companies to embrace automation. The great news is that automation technology has advanced, leading to a substantial increase in efficiency.
Businesses sealing more than 1,000 boxes per week would want to consider using a case sealer. Based on a rough estimate, your savings on material and labor will exceed your initial investment in less than two years, all while relieving the stress of managing workers to maintain packaging quality.
what is a case sealer machine?
Case Sealers are used to seal the bottom and/or top of corrugated boxes with pressure sensitive tape providing secure sealing for the products within. They offer gap-free, tight top flap tape sealing. For an entry level case sealer, the operator closes the bottom flaps of the box, loads the box at the entrance of the case sealer, then pushes the box into the case sealer. The case sealer then automatically applies tape for the closure. Case Sealers are durable, easy to use and virtually maintenance free. There are four types of case sealers: uniform manual, uniform automatic, random manual and random automatic. Detailed explanations for each will follow.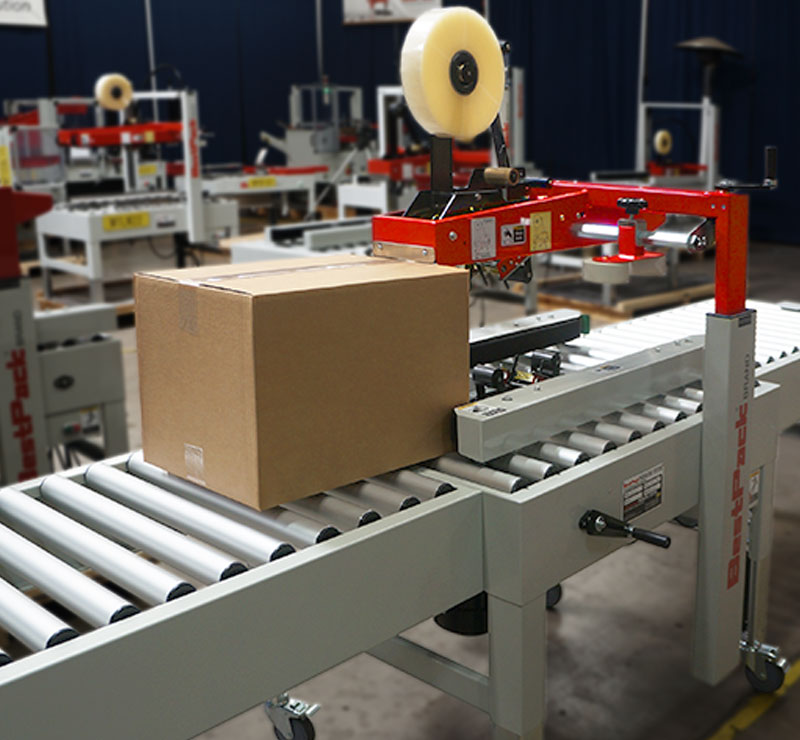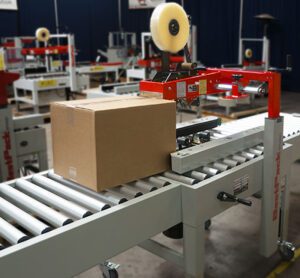 If you're in search of the perfect case sealer solution at a competitive price, don't hesitate to reach out to our team of
packaging experts
. We offer a diverse selection of case sealers from renowned brands such as Bestpack, Berran, Highlight, Eastey, and Impak.
Why should you consider a Case Sealer?
Hand taping can be wasteful, resulting in poorly packaged boxes and a seal that may have been done several times over. A case sealer can save your time and money on production and within your facility. It also contributes to reduced product damage during transportation.
An adjustable manual case sealer requires some level of manual operation and intervention by an operator. The "adjustable" feature refers to its ability to set up different box sizes before operation. Typically these sealers have adjustable side arms, top belts, or other mechanisms that can be adjusted or positioned to fit a range of box dimensions. 
An adjustable fully automatic case sealer is designed to automatically apply adhesive tape to close uniform size corrugated boxes or cases. The "adjustable" feature refers to its ability to set up different box sizes before operation. This adaptability streamlines the sealing process for a diverse case sizes without requiring manual adjustments or changeovers.
This random manual case sealer is capable of detecting the size of the box and sealing various sized box. It features adjustable mechanisms such as side belts, top squeezers, or other components that can be customized to fit different box dimensions. With a touch of the operator, packaging lines can effectively manage a wide range of box sizes without adjustment.
This fully automatic case sealer excels at sealing boxes of various sizes seamlessly, eliminating the requirement for adjustments. It is ideal for situations where random-sized boxes have to be packed and labor reduction and increased speed are crucial factors. This machine incorporates adjustable components like side belts, top squeezers, or other mechanisms that can be tailored to suit diverse box dimensions.
A Checklist Before Buying a Case Sealer Machine
While the prospect of adapting a case sealer machine is enticing, a few key considerations should guide your decision-making process:
Are your boxes in Uniform or Various sizes?
If you have a consistent, large volume of boxes that are all the same size, then an adjustable case sealer would be a suitable choice for your packaging needs. These machines are designed to efficiently seal boxes of the same dimensions. However, if your packaging line handles boxes of various sizes, it's better to choose a random case sealer. Random case sealers are equipped with sensors that can automatically detect and adjust the settings of the tape head for each individual case. This flexibility is essential for maintaining efficiency and ensuring a secure seal regardless of the box size variation in your production line.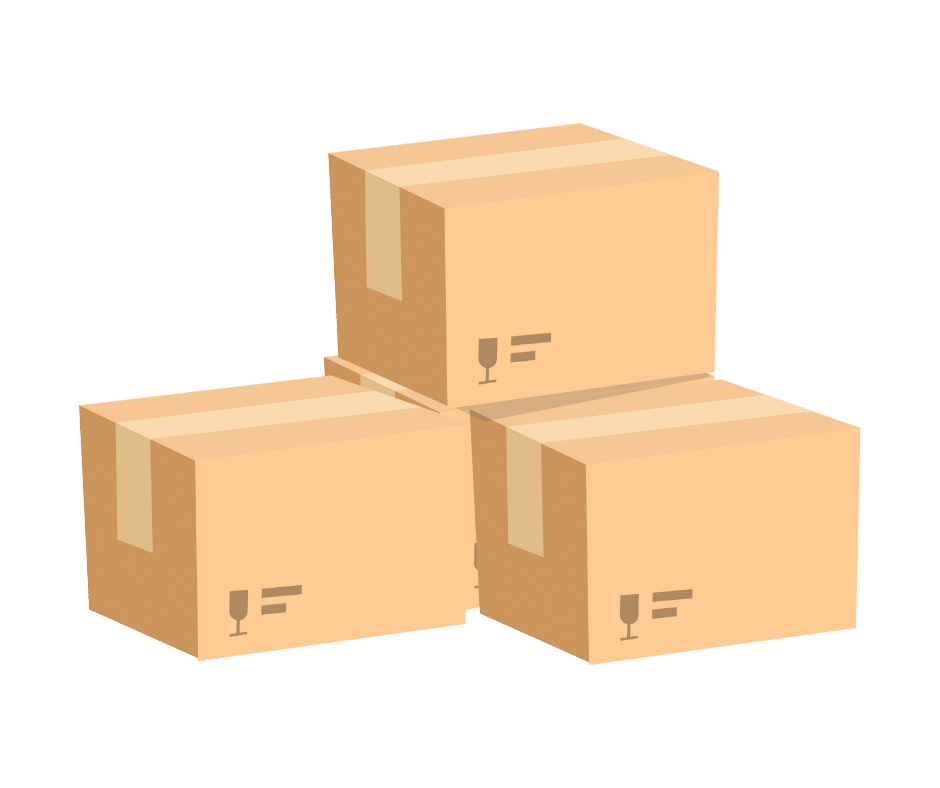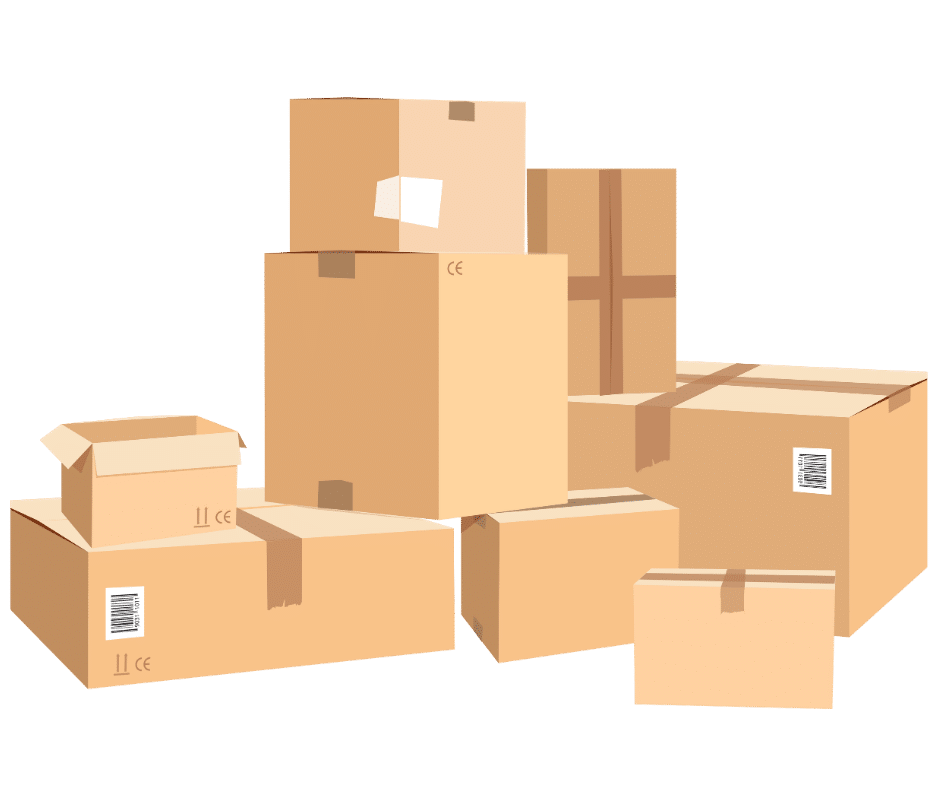 2. Case size & Taping position
What are the dimensions for boxes? Which side do you want to tape?
Assessing all box dimensions and weights is essential to check if the case sealer you want can handle the minimum and maximum box sizes and weights. Also, the position of the belt has to be considered before buying a case sealer. There are top-only case sealers, bottom-only case sealers, and top and bottom case sealers depending on which side of the box you want to seal.
How many cases per day do you seal?
Evaluating your daily box-sealing volume is crucial for determining your best case sealer option, including automation level, and ideal belt setup. A manual case sealer is suitable for sealing under 200 boxes daily. An operator folds box flaps and feeds them into the sealer, significantly faster than manual taping. For over 250 daily boxes, a fully automatic sealer is ideal. No operator is needed; a conveyor feeds and seals the boxes automatically.
Is the space for a machine humid or tight?
Considering the environment in which the case sealer will be installed is important. If the sealer will be used in a humid and hot environment you might prefer the stainless steel machine. Stainless steel is corrosion-resistant and easy to clean, making it a better choice for an environment where hygiene and durability are essential like a food production facility.
Furthermore, you would want to consider how much space you have to install the machine. The length of conveyor belts can be customized and the size of the case sealer depends on the model you choose.
5. The number of operators
How many employees are working for this line?
One of the advantages of using a case sealer is the reduction in labor requirements and increased flexibility for other tasks. You can assess the current workforce involved in the process and consider whether you prefer a fully automatic setup or a semi-automatic system requiring one or two operators.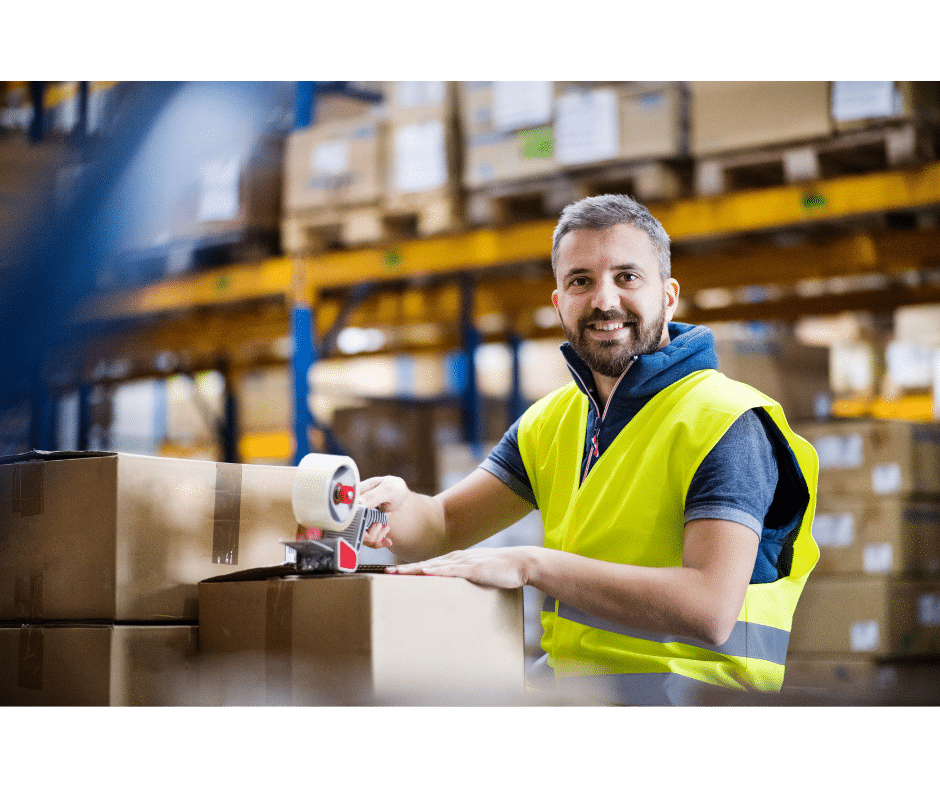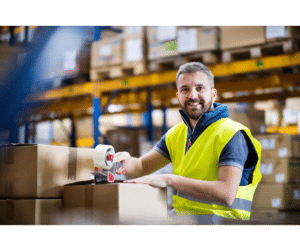 tips for selecting a case sealer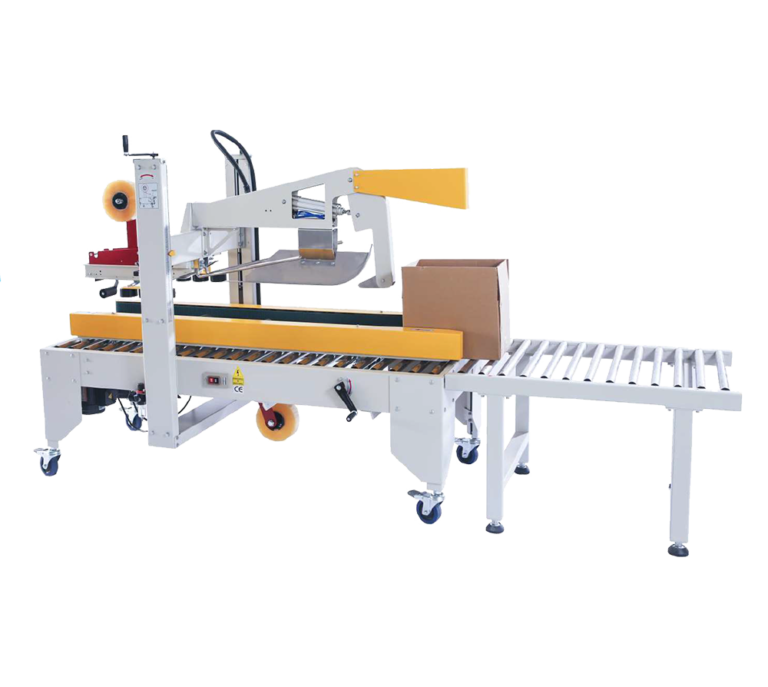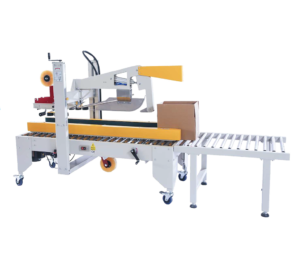 When you are looking for a case sealer, you might want to select it with…
Easy Equipment Configuration
Servicing Availability
Great Operator Safety
Easily Obtainable Machine parts
Mobility and Flexibility- allows it to be moved easily wherever needed when needed
Rugged Steel Construction built for round the clock operation
Customization Availability
If you're in search of the perfect case sealer solution at a competitive price, don't hesitate to reach out to our team of packaging experts. We offer a diverse selection of case sealers from renowned brands such as Bestpack, Berran, Highlight, Eastey, and Impak.
Have a question about equipment or service?
Just give us a call or send us a message with the form below. One of our customer service representatives would be happy to help you with whatever you need.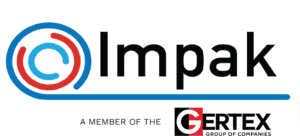 400 Flint Rd.
North York, Ontario
M3J 2J4
Phone: 416-299-0960
Fax: 416-299-0961
Email: [email protected]