Stretch Films For A Perfect Pallet
Stretch Film is a highly stretchable plastic film that is wrapped around products to keep them tightly bound in order to stabilize, protect and secure them from mishandling during shipping. It is commonly used to unitize the pallet loads. When applying the film is to be pulled and stretched around products with a certain tension to obtain tight and secured product loads. The amount of film needed can be determined by the type of the film and size of your pallet. We offer stretch wraps in a wide variety of widths and thicknesses and they are of two types: Hand stretch and Machine stretch.
We carry Malpack Stretch Films for both machine and manual applications. These revolutionary films are very thin, yet they have the puncture and tear resistance of a film almost double their gauge. A switch to these films will save you money while diminishing your business' ecological footprint.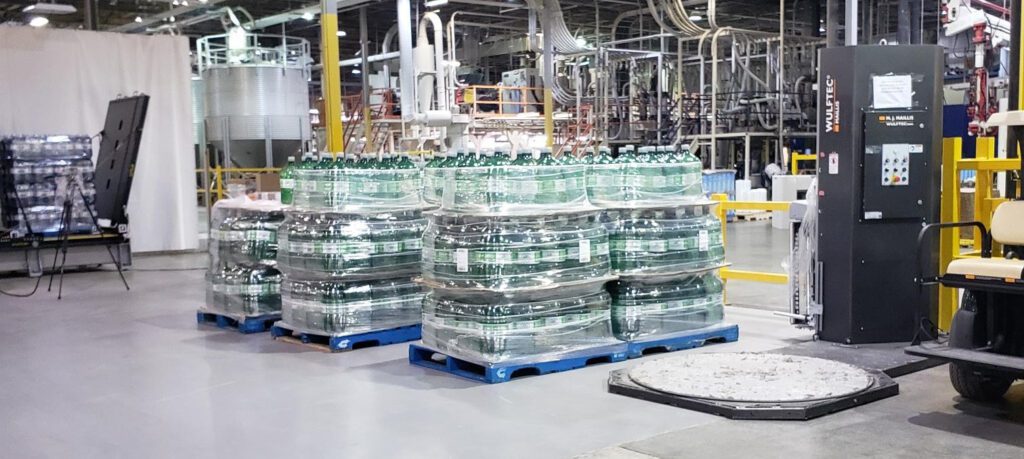 In Stock stretch film products from the most reliable brands
Ultra-high-performance machine film and hand films​
Outperforming competitors in both quality and service.
Competitively priced machine and hand film.​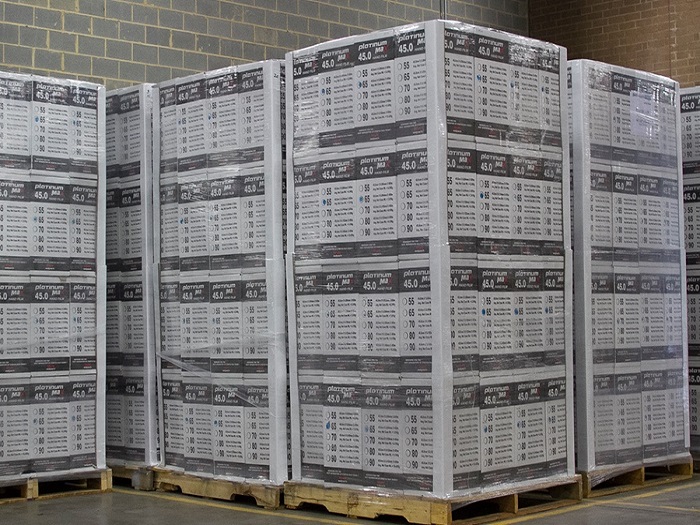 platinum max hand stretch
Platinum Max
hand stretch films
offer the best in film down-gauging while maintaining an exceptional tear and puncture resistance.
We carry:
1437-MPX (37 gauge but performs like a 65 gauge)
1448-MPX (48 gauge but performs like an 80 gauge)
Outstanding puncture and tear resistance
High Load Containment Value
Quiet Release
Premium Resin Blend
Down Gauge Thicker Films
What is Film Downgauging?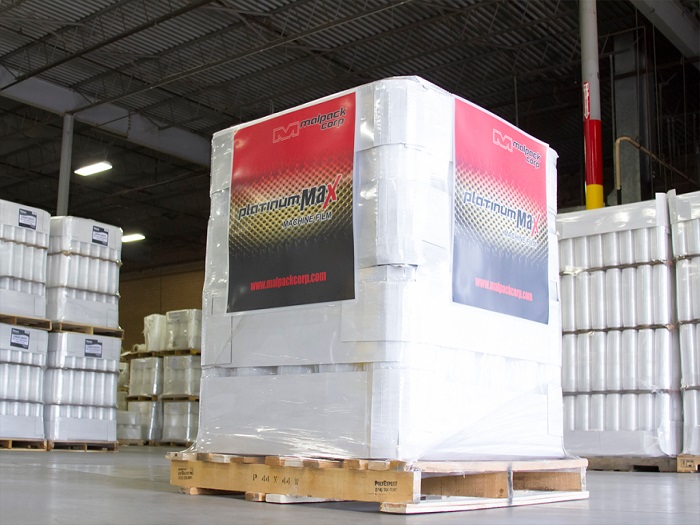 malpack plantium machine wrap
This is a film that performs much better than regular 
machine stretch films
, even though it's much thinner. It will greatly reduce your costs while holding your pallets together, and resisting punctures.
We carry:
2044-MPX (44 gauge replaces 70 gauge)
2048-MPX (48 gauge replaces 80 gauge)
2055-MPX (55 gauge replaces 90 gauge)
  Wide variety of gauge profiles (39ga to 110ga)
  Pre-stretch levels up to 300% in thin gauges
  Puncture and tear resistance
  High clarity
  Machine friendly product