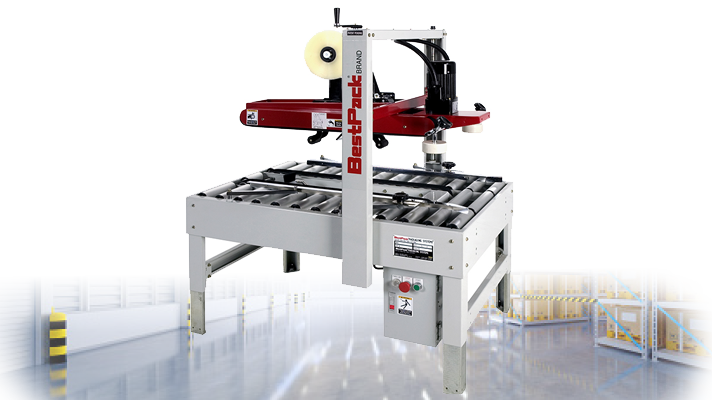 Adjustable Manual Case Sealers
An adjustable manual case sealer is an automated method of sealing cartons or boxes. Unlike a fully automatic case sealer, it requires some level of manual operation and intervention by an operator.
The "adjustable" feature in an adjustable manual case sealer refers to its ability to accommodate different box sizes. These sealers typically have adjustable side arms, top belts, or other mechanisms that can be adjusted or positioned to fit various box dimensions. This adjustability allows for flexibility in sealing different-sized cartons or boxes without the need for additional tools or machines.