SMI HS500 AUTOMATIC SIDE SEALER COMPARISON
The
Smi Pack Automatic Side Sealers
stand out for excellent price/quality ratio. All models in this range are
full electric
, without compressed air requirement. Compared to other
L sealers
, the
HP series
offer several advantages such as: packaging products with unlimited length, increased production capacity, a significant reduction of film waste. The continuous sealing can handle
Polyolefin and Polyethylene
. Servo motors allow for controlled and precise movements and utilize less energy.
| SPECIFICATIONS | | SMI HS500 | SMI HS500 Servo | |
| --- | --- | --- | --- | --- |
| Power supply | | 220-240 Volts/3 Phase | 220-240 Volts/3 Phase | |
| Sealing Area | | 20" Wide | 20" Wide | |
| Max Product Height | | 8" | 8" | |
| Sealing Type | | Hot Knife | Hot Knife | |
| Max. Packing Speed | | 100/Min | 120/Min | |
| Max. Centerfold film | | 24" | 24" | |
ADVANTAGES OF THE SMI AUTOMATIC SIDE SEALERS
Reliable: They are equipped with programmable controllers for easy wiring and troubleshooting
Flexible: Their photoelectric sensor system automatically compensates for package length change. Their automatic film advance system allows light and flexible products to be fed through the machine with ease
Versatile: They offer easy product and size changeover. They have ability to handle virtually any type of film (depending on sealing system). Their features are fully adjustable for maximum convenience
Safe: Their electrical controls are UL-listed (for meeting the highest safety standards). Sealing area is protected by an electrically interlocked transparent hood through which the sealing process may be safely observed. Their hood may be easily lifted for full access when necessary
Secure: They have password protection capability which safeguards sensitive machine functions
Emergency stop button instantly stops all machine functions until manually reset
A transparent hood, interlocked electrically with the automatic sequencing circuit, covers the sealing area; gas cylinders support the hood when it is lifted to allow access
They are fully electric and no compressed air is needed.
Their PTFE coated blade allows the use of polyethylene film & polyolefin
Possibility of wrapping single as well as multipacks
Motorized center seal system.
Continuous sealing cycle
Looking for more information on the SMI HS500 Series?
Just give us a call or send us a message with the form below. One of our customer service representatives would be happy to help you with whatever you need.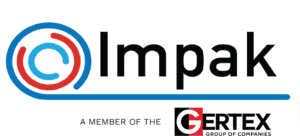 400 Flint Rd.
North York, Ontario
M3J 2J4
Phone: 416-299-0960
Fax: 416-299-0961
Email: [email protected]