Lowest Cost Beer Can Packaging: No Corrugated!
A craft brewer wanted to reduce their material costs by 60%, increase production by 300%, and eliminate manual labour. They were wrapping cans in a printed cardboard case and were looking to wrap both supported and unsupported cans in clear or printed shrink film with or without trays.
An Impak technical application expert worked with the craft brewer to get a better understanding of their expectations and recommended a highly efficient automatic shrink wrapper with an automatic infeed.
Since the implementation of the new shrink wrapping system, the brewer has reduced their packaging cost by 60% and reallocated labour to other key areas of their operation.
The Brewer had a tight budget and needed the equipment quickly. They wanted to cut their packaging costs by replacing printed cardboard cases with printed film while at the same time increase their production speeds. Their current process was very labour intensive. Production was under significant pressure from sales to deliver more product immediately.
Looking to Reduce Material Costs of Beer Can Packaging?
The craft brewer and Impak's applications expert worked together to find the best solution. Three different options were considered. Impak combined several configurations and then proposed a system that ran at 30% over the required speeds and fit within the customer's budget.
The solution enabled the craft brewer to shrink wrap their unsupported cans in 6 packs, 12 packs or 24 packs in printed or clear shrink film. With a quick changeover, the system can also wrap printed or clear shrink film around trays OR run trays through without wrapping them. The automatic bundle wrapper was delivered on time. To help the customer get through their immediate production surge Impak was able to supply a semi-automatic bundle wrapper on a rental basis until the system ordered was delivered and installed.
This packaging solution has helped the brewer to reduce their overall costs by 50% and given them the ability to wrap cider, beer or other beverage products in printed or clear film. It has also enabled them to do extra profitable work as a contract packager for several of their smaller and larger competitors.
Lowered Cost: The brewer reduced its packaging cost over 50%.
Reduced Labour: With an automated system the brewer reduced labour by 60% and reallocate employees to other key areas in the business.
Increased Production Speeds: The implementation of an automated system has also increased production speeds by 50%.
Increased Product Offering: With the ability to use high quality printed graphics the customer has now begun producing higher margin products in convenient 4 packs, 6 packs, 12 packs and 24 packs and also expanded their product range.
Watch the automatic system in action wrapping 6 cans as well as 24 cans of beer!
Get a Bundle Wrapper Consultation Today!
Have a question about equipment or service?
Just give us a call or send us a message with the form below. One of our customer service representatives would be happy to help you with whatever you need.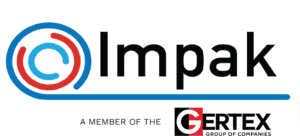 400 Flint Rd.
North York, Ontario
M3J 2J4
Phone: 416-299-0960
Fax: 416-299-0961
Email: [email protected]