Shrink Wrap Machines Tech Tips
• Automatic L Sealers with hot knife:
Step 1:  Inspect sealing bar and knife for build up. Warm up bar and use a soft cloth to clean. DO NOT USE any abrasive material as this will damage the Teflon coating on the bar.
Step 2: Inspect Teflon tape and silicone sponge for burn groove.
Step 3: Inspect side seal belts on film puller.
Step 4: Inspect infeed and outfeed belts for edge wear and check for proper tracking.
Step 5: Check film feed drive and pinch rollers for film residue build up.
If still the problem persists, you can give us a Contact Us at (416) 299-0960, and one of our experienced technicians will have your machine up and running in no time. Thanks for reading!
Get a shrink wrapper Consultation Today!
Have a question about equipment or service?
Just give us a call or send us a message with the form below. One of our customer service representatives would be happy to help you with whatever you need.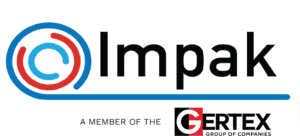 400 Flint Rd.
North York, Ontario
M3J 2J4
Phone: 416-299-0960
Fax: 416-299-0961
Email: [email protected]